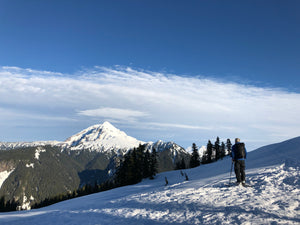 Located less than 1.5 hours from downtown Vancouver, The Red Heather area of Garibaldi Provincial Park is a fantastic backcountry area for winter recreation. It's proximity to Squamish and ease of access makes this an incredibly popular area, and for good reason! A moderate track up with wide open mountain vistas and deep snow is a great spot for a day of snowshoeing, ski touring, or hiking. It also makes a great place to camp, but only in the winter, as there is no camping in the Red Heather Area in the summer.  To reach the trailhead, take highway 99...
---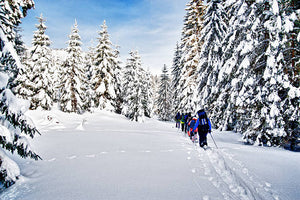 It's winter, and the hills are finally coated in deep snow. It's beautiful out there, as the muddy trails and green peaks have made way for our annual sea of white. The Coast Mountains are famous for their deep snowpack, and as outdoor enthusiasts, a Pineapple Express isn't going to slow us down - in fact, quite the opposite.  Ok, so, yeah yeah, mountains and snow are great, everyone knows that. But you want to get out there - explore the wilderness. You head to your garage (or, in Vancouver, behind your fridge, maybe?) and grab your winter gear. What...
---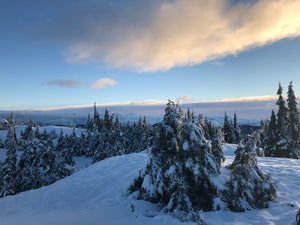 As you may have heard, this week, BC Parks announced a winter vehicle pass pilot program for Mount Seymour Provincial Park. This program requires that as of December 15th all visitors to the provincial park for hiking, snowshoeing, skiing, or camping to have permits, with online booking of the permits beginning December 13th at 7am. The permit program ends (as of now) on March 31st, 2022. While the permits are free and unlimited, they come with some new restrictions that will affect your visits to the park. Here's a brief overview of what to expect if you want to spend...
---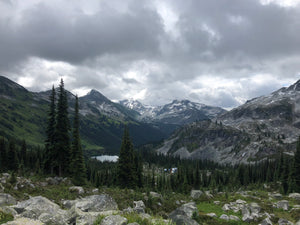 Stats: 13km round trip to hut 430m (1600 ft) elevation gain Make sure to bring: Good boots Trekking poles Ten Essentials Daypack Bug spray Located about three hours north of Vancouver on the famed Duffey Lake Road, Marriott Basin is a wonderful area which gets much less traffic than it's southern neighbour, Joffre Lakes Provincial Park. But just because there is less traffic doesn't mean this place is any less special. In fact, Marriott feels a bit bigger, a bit wilder. And with numerous camping, hiking, scrambling, snowshoeing, and skiing options, it is a truly great backcountry playground.  Now, to...